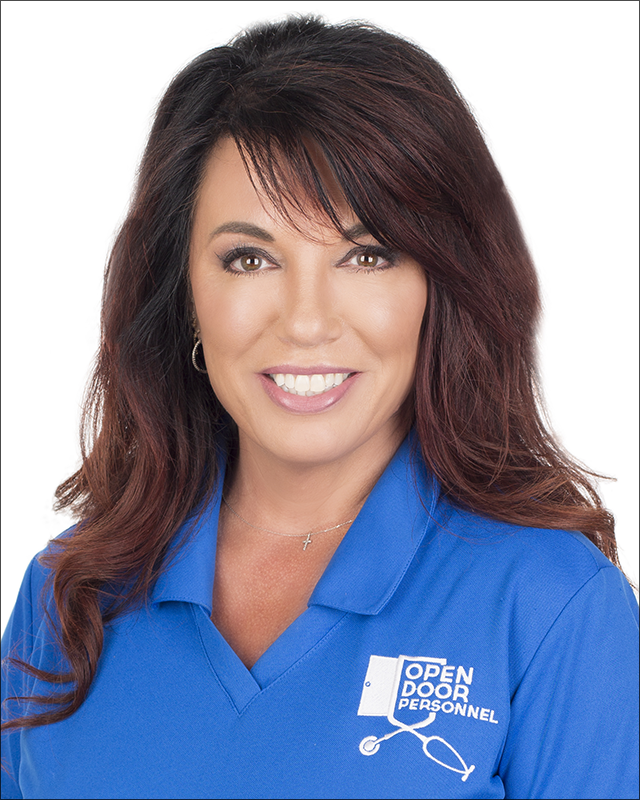 Greetings!
​
I am honored to know you are interested in possibly working with Open Door Personnel, the greatest staffing agency ever to be created! I say this with so much conviction as a staffing firm owner because I can impact and change this industry for the better.
​
After working in the staffing industry for more than 20 years, I noticed a lack of value and appreciation for the field staff we relied on to represent us. I knew in order to make a change in the industry I had to become a staffing firm owner. Thus, in 2015 Open Door Personnel was created. I vowed as an owner I would never put PROFIT before PRODUCT. With this motto, everyone wins – field temp staff, patients, clients (facilities), and then lastly, Open Door Personnel.
​
I believe all field staff representing Open Door Personnel should walk into their assignment feeling valued, respected, and appreciated. This empowers them to adhere to the ODP three pillars of success: Professionalism, Punctuality and Productivity.
​
As founder of Open Door Personnel, it is with immense pride and joy that I can say we offer benefits to our field staff: medical, dental, life, paid vacations, Employee of the Month and Employee of the Year. I want every healthcare professional seeking full or part time employment to find a career home with Open Door Personnel so their career journey is valued and respected!
​
I hope as you read this, you too, will have a sense of pride as a valued ODP employee or a valued ODP client.
​
I look forward to a career journey with future field staff and clients of Open Door Personnel where our beliefs of respect and value can be shared and appreciated!
​
​
Warmest Regards,
​
Laura Ledford
CEO/Founder
At Open Door Personnel, we pride ourselves on our amazing team of professionals. Our dynamic and passionate staff is dedicated to helping you find your perfect job and providing you with the guidance and support you need to succeed. From our recruiters, to our account managers, to our administrative staff, each member of our team brings unique skills and expertise to the table to ensure that you have the best possible experience with us. We are committed to building strong relationships with our clients and candidates alike, and we can't wait for you to be a part of our extended family!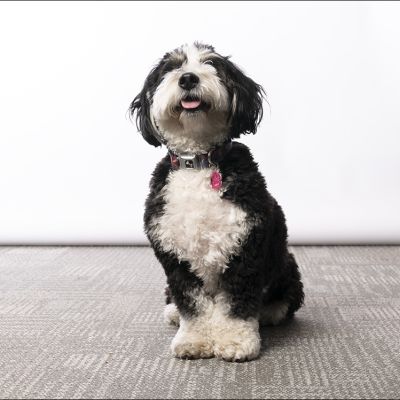 Lolli Pop
Chief People Officer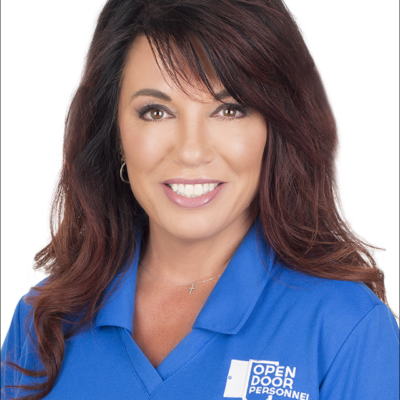 Laura Ledford
CEO/Founder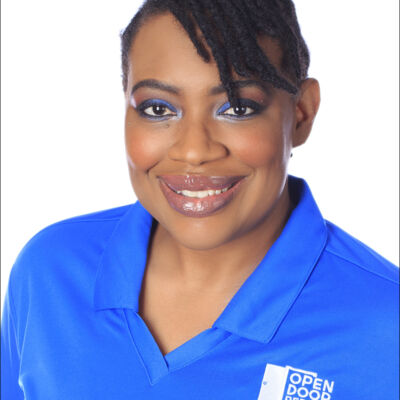 Clare Moore
Director of Administration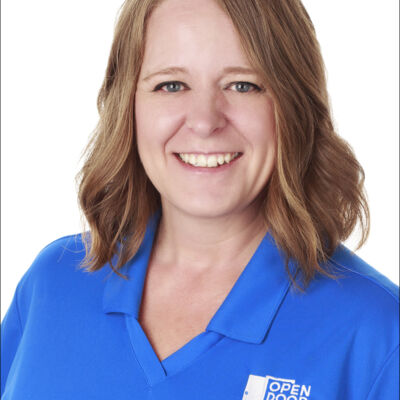 Jennifer Frisbie
Director of Finance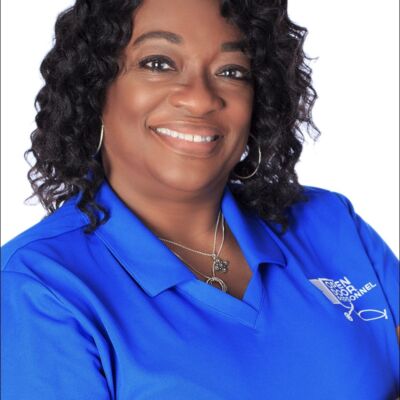 Greta Thomas
Director of Marketing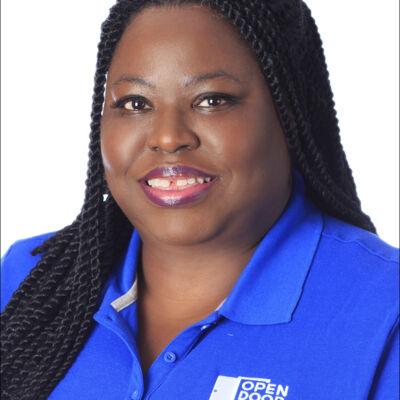 Ebonie Shaw
Director of Client Accounts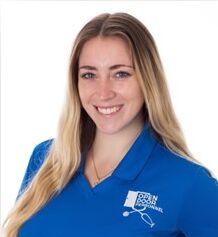 Morgan Brett
Staffing Manager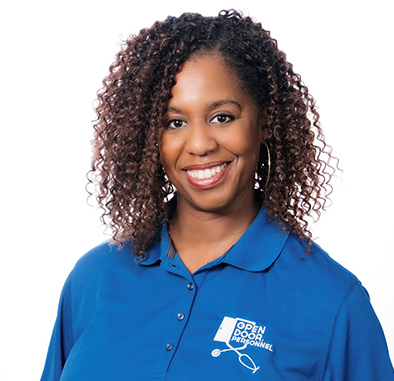 Jessica Goebler
Talent Coordinator, Recruiting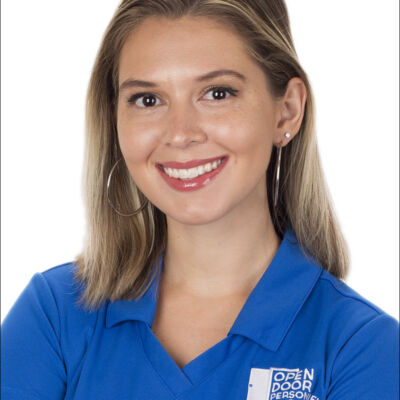 Brianna Kime
Client Account Manager Southeast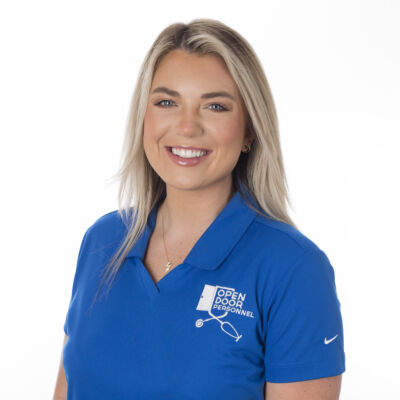 Kristina Cockrum
Travel Staffing Manager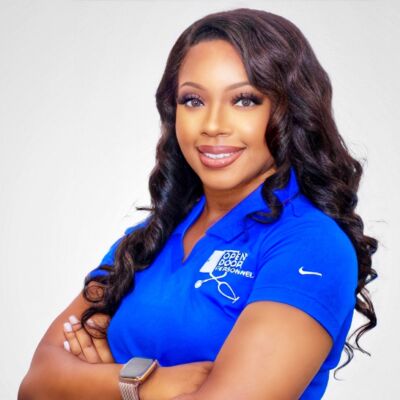 Rachel Davis
Compliance/Retail Manager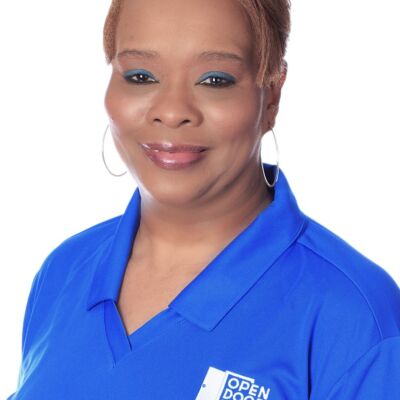 Brenda Thomas
Administrative Coordinator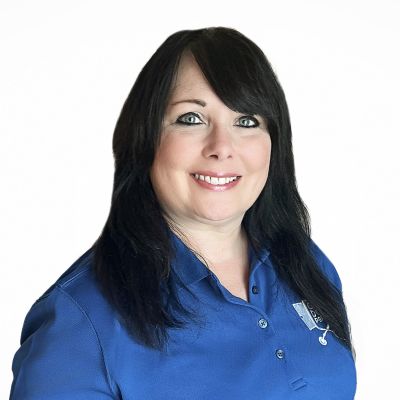 Victoria Merritt
Payroll Support Specialist
Mia Simpson
Staffing Manager – West Coast
Stephni Robinson
Travel Talent Coordinator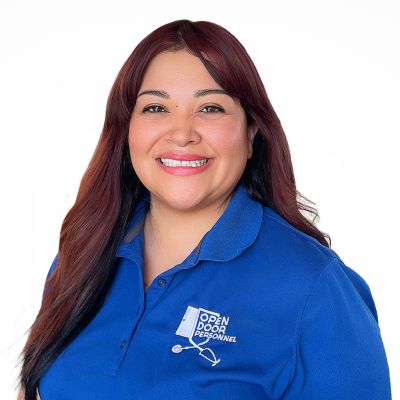 Michelle Johnston
Staffing Coordinator / West Coast Travel
Bridging The Gap Between Talent & Opportunity.
Welcome to Open Door Personnel, LLC. We are honored that you have taken the first step in discovering our staffing firm.
The company name, Open Door Personnel, was chosen because as a staffing agency we have the unique ability to be a "Door of Opportunity" between our clients and our employees.
You will find with Open Door Personnel that we put tremendous Value on our contracted staff and their career journey so that when our clients experience our talent this Value is carried into the assignment and ultimately leads to a new career home.
Thank you for taking the time to view our website. We hope it propels you to take the next step and reach out to us for staffing assistance. Our staffing team looks forward to working with you as an employee or client of Open Door Personnel, LLC.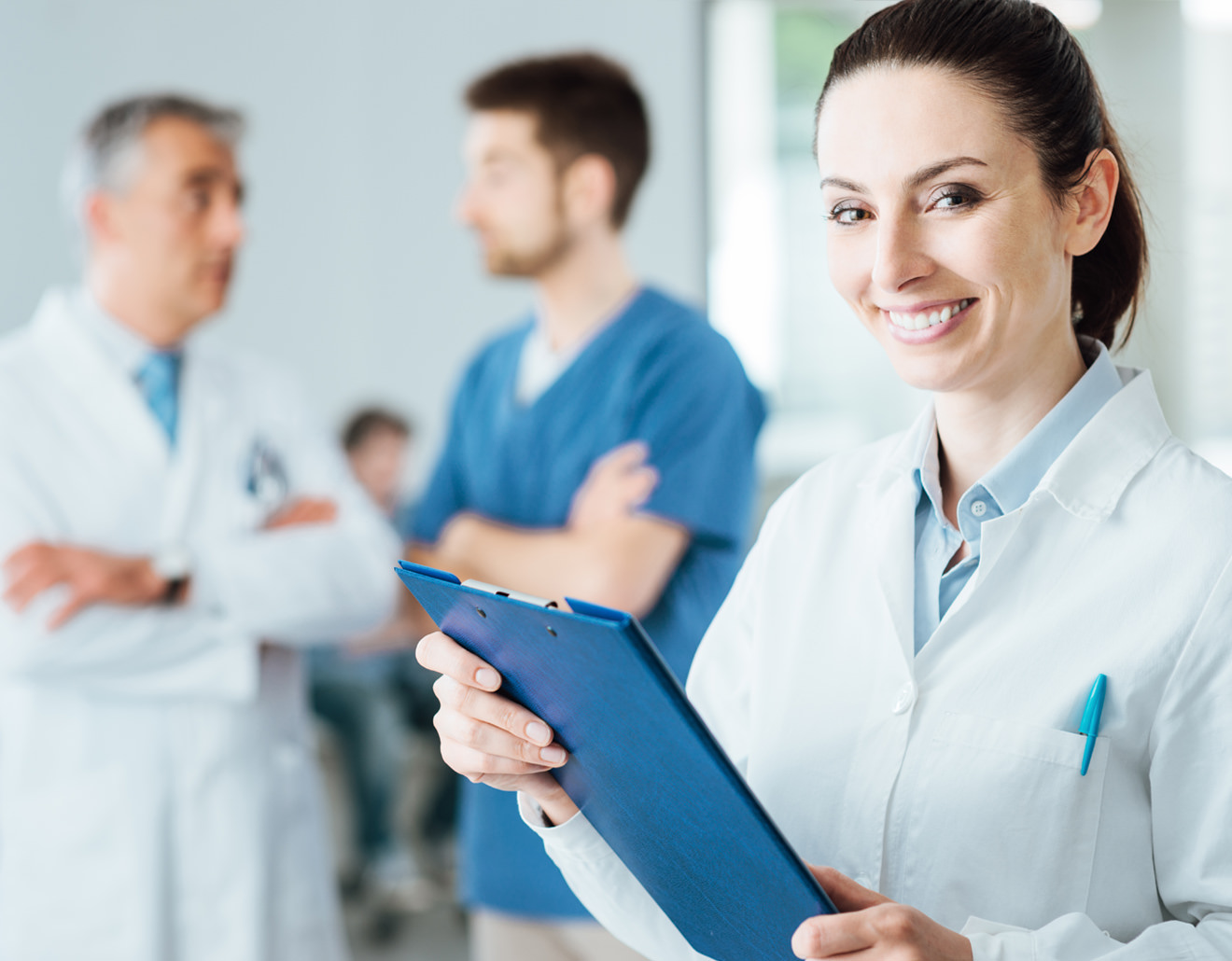 Belinda T
Encompass Health
Director of Human Resources
ODP has done a great job with our needs! I actually asked the regional HR if any other facilities needed help that I would contact you to help them.
Maria V.
Encompass Health Rehabilitation Hospital of Salisbury
Chief Nursing Officer
We are!!! We are very lucky that we have been able to hire staff and so far keep them. I actually think your company did a wonderful job and you were very responsive. I appreciate your support throughout this whole process as travel nursing was new to me. J
Kirsten L. Wathen
"I just wanted to take a moment and recognize two of your nurses,  Ms. Kim Phillips(Brown) and Ms. Amanda Brown.  Combined, these two nurses are a fabulous team and a vital asset to our Reception and Evaluation area here at Camille CI.  They go above and beyond on a daily basis and always provide the best care to our patients.  I am appreciative of the hard work that they do every single shift they are here.  I thought you all should be made aware of the tremendous job that they do!"
Marcus Handy
"For over 10 years I have worked closely with the ODP team in providing well trained staff to various healthcare organizations that I was partnered with. I have always been impressed by Open Door's professionalism and passion to get the job done both quickly and with high quality. As a result of this, I often refer this firm to other healthcare providers."
William Price
"Open Door Personnel is extremely knowledgeable when it comes to finding the perfect candidate for your business.  Their hard work and dedication really shows they care for their clients!"
Bernadette Maddox
"One of the greatest operating demands is to maintain sufficient staffing on a daily basis. The ODP team has provided temporary labor within the last 5 years. The staffing has been a reliable source in supplementing the operating demands in a service oriented environment. Their timely response, attention to specific staffing requirements and follow up has been the customer service needed to address the ongoing staffing challenges. They understand what you need, when you need it and why you need it"